Adelina Patti
Adela Juana Maria Patti was born in Madrid on 19th February 1843, the youngest of six children. Her Sicilian father, Salvatore Patti, and Italian mother, Caterina Barilli were both opera singers. Her sisters Amalia and Carlotta Patti were also singers, and her brother Carlo Patti, who married actress Effie Germon was a violinist.
In 1847 the family immigrated to the Wakefield section of the Bronx, in New York, America, where at the age of just 8 years old Adelina began her singing career in the New York concert halls.
At the age of 16 Adelina made her first operatic debut on 24 November 1859 at the Academy of Music in New York as 'Lucia di Lammermoor'. Less than a year later on 24 August 1860, Patti performed solo in honour of the visit of the Prince of Wales in the world premiere of Charles Wugk Sabatier's Cantata in Montreal.
The following year in 1861 she made her debut in Convent Garden where she played the role of Amina in Bellini's La sonnambula. So successful was her performance that she went on performing Amina in Paris and Vienna in subsequent years with equal success.
During an American tour in 1862 she attended the White House where she sang 'Home Sweet Home' for Abraham Lincoln and his wife Mary, who were in mourning for the loss of their son to Typhoid. The Lincolns were so overwhelmed they requested an encore, and this prompted Patti to perform the song at the end of all her concerts.
Patti not only conquered England and the United States through her performances, but also achieved adulation as far afield as Russia, and South America.
During her prime she apparently demanded to be paid $5000 a night, in gold, before her performance. Her contracts stipulated that her name was to be top of the bill and printed larger than any other name in the cast, also her contracts insisted that while she was "free to attend all rehearsals, she was not obligated to attend any".
In 1893, Patti created the title role of Gabriella in a now-forgotten opera by Emilio Pizzi at its world premiere in Boston. Patti had commissioned Pizzi to write the opera for her.
Patti's personal life was not as successful as her professional life, and her engagement, whilst still a minor, to Henri de Lossy, Baron of Ville didn't last.
In 1868, at the age of 25, Patti married her first husband, Henri de Roger de Cahusac, Marquess of Caux the Equerry to Napoleon III of France, who was 18 years her senior. They were married in London and resided at Pierrepoint House, which was situated in Clapham Park, London, where Adelina Patti later renamed the residence the 'Rossini Villa'.
The relationship didn't last, and the couple spent most of their 9 year marriage living separately, where there were accusations of physical violence on the part of de Cahusac, and although he contemplated filing charges of adultery, as it was publicly known that Patti was living with French Tenor Ernesto Nicolini, he was dissuaded by friends, due to the possibility of Patti being imprisoned if she were to be found guilty
In a bid to hurry the divorce proceedings, Patti attempted to claim that her marriage was invalid, in suggesting the priest who performed the ceremony was not licensed to conduct weddings, yet the French courts decided that her civil marriage was a legally-binding contract. The financial side of the divorce was eventually finalised, where Patti was ordered to pay all the court costs, with de Cahusac being awarded half of Patti's substantial wealth.
Although legally separated, Patti and de Cahusac were not officially divorced, and Patti saw herself shunned by the upper class members of the London society during private occasions as she remained living with Nicolini. However, she continued to receive personal invitations from Queen Victoria to perform at Buckingham Palace, of which she attended for over 25 years. There were also rumours of her close friendship with Edward, Prince of Wales being more than just platonic. The Prince of Wales was notoriously well known for indulging in extra-marital affairs.
In 1878 Patti had purchased Bryn Melin at an estimated £3,500, the mansion and parklands in the South Wales valleys of which she had fallen in love with, and renamed it, Craig-y-Nos, meaning 'Rock of the Night'.
Patti's divorce was eventually finalised in July 1885. Four years later de Cahusac died.
A year later, on 1st July 1886, Adelina and Nicolini were finally married in Swansea, South Wales by the Spanish Consul, with the marriage being blessed at St. Cynog's Church, Ystradgynlais.
While at the mansion, the couple embarked on a major development program, adding the North and South wings, Clock Tower, Conservatory, Winter Gardens, Theatre, Coach House, Stable Block, Laundry and a small private Catholic Church.
The mansion was the first to be wired for electricity, and the tiles in the fireplace, situated in what is now known as 'Patti's Bar', are the original, as is the clock of which sits above.
The courtyard of the castle still has one of the original pair of 'Crane Fountains' made by the local ironworks in Ystradgynlais.
When Adelina Patti bought the mansion she chose to have her own private theatre and ballroom built in order to entertain her guests and practice for her performances.
Having hired Swansea architects Bucknall and Jennings, Patti initiated the ascending/descending floor, where two, hand- wound mechanical jacks were used to raise and lower the floor. Patti also ordered the chairs be designed with the front legs made higher than the back in preparation for the tilting floor.
The auditorium was originally decorated in pale blue, cream and gold wall panels, with ten Corinthian columns supporting the ceiling, where in between these are the names of Patti's favourite composers including Mozart, Verdi and Rossini, all gilded and surmounted by Patti's monogram.
The stage area was originally fronted by blue silk curtains, with a back drop that illustrates Patti riding in a chariot, dressed as 'Semiramide' from the opera of the same name by Rossini.
The Grade I listed opera house was opened on 12 July by actor William Terris, and among its 150 guests were the Spanish Ambassador and Baron Julius Reuter.
After performing for her guests Patti would take them to the banqueting hall for dinner while her staff would remove all the auditorium seating and raise the floor ready for the guests to return for a night of dance.
There was also a private road constructed from the castle to the small railway station at Penwyllt, along with a private train to take Patti to her destinations.
Although described by many as a 'Diva', Madam Patti was also considered to be a kind hearted generous woman who continuously helped the local community, where she gave many charitable concerts for the local hospitals of Swansea, Neath, and in the Brecon, often raising over £700 at a single performance.
During her marriage to Nicolini many parties were hosted at the castle, and therefore up to 70 staff members were employed.
Patti had genuine affection for all her staff, where she would continue to pay wages to those who were ill and unable to work, and would arrange for the doctor to visit them and their families, also providing a hamper of food for the household, of which she would often deliver it herself. The faithful, long serving staff, were given a pension on retirement, and a room at the castle was also provided for those who did not have alternative accommodation.
The staff played a major role in Patti's life, and she treated them all as family, often inviting the staff to dress in any fancy dress that she had available, where they would all assemble in the billiard room after dinner. Patti would often join them in fancy dress, usually wearing a dress that she would have worn during her opera performance, and she would join in the fun by dancing and singing with her staff. Her butler, Daniel Longo, would be ordered to 'pop the cork', which was the signal for the drinks to be poured, either champagne or port, for both staff and Patti.
One long serving employee was Constantine Hibbert, the Head Gardener, who was still at the castle at the time of Patti's death.
Patti never produced a child of her own, and would often call at Hibbert's cottage on her daily walks to visit his 5 children, whom she adored. Hibbert suffered with Arthritis in his hands, and out of kindness Patti bought him a ring of which she had seen advertised, believing it would help his condition.
Other staff members who were held in high esteem were the chef, Adamo Adami and Lorenza Couroneu de Patrocini, who Patti described as a 'friend', and who often appeared in many of Patti's photographs.
Adamo Adami came from an Italian family of chefs, and met Adelina Patti whilst he worked at the Sackfield Hotel, in Dublin. Patti was so impressed with her soup that she called for the chef and stated to him:
"Whenever you want a change, come to Craig-y-Nos.".
That was the beginning of a nine year career, where his culinary dishes delighted both Patti and Nicolini. They friendship came to an end when at the age of 43 Adamo Adami died from pneumonia, leaving a widow and three young children, the youngest being just 2 months old. He was buried at Colbren, near Craig y Nos and was fondly remembered throughout the district.
Although many had reported that Patti and Nicolini experienced an enjoyable life together, there were also suggestions of the marriage not having been one of blissful happiness, which may explain why Nicolini removed Patti's name from his will, of which she was once to bequeath everything.
It was during January 1898, after suffering from poor health, Nicolini died in Pau, South East of France, leaving Adelina a widow at the age of 56.
Ten months after the death of Nicolini, during a concert at the Royal Albert Hall on 14th November 1898, Patti announced her engagement to Baron Rolf Cederström, a Swedish nobleman who was half her age.
Less than a year later, on 25 January 1899, the couple married at the Catholic Church in Brecon.
Unlike Nicolini, the Baron did not approve of Patti's circle of friends, and after their marriage Patti's social life was greatly reduced.
The parties at the castle became less frequent, and her performances also became less as she spent more time with her husband and staff, of which the Baron had greatly reduced to just 18 members, a vast difference from the 70 who were once employed at her home, but gave her the devotion and flattery that she needed, becoming her sole legatee.
Patti played her last professional concert on 1 December 1906, at the Royal Albert Hall, where her last public appearance occurred on 24th October 1914, when she sang again to a full house at the Royal Albert Hall in aid of the Red Cross, concluding a public singing career of which had lasted 68 years.
By the spring of 1918 Patti's health began to deteriorate where she suffered depression by the effects of the war. Her heart had become weak, and having fallen down the stairs at her home, she became bedridden, and contracted pneumonia.
Adelina Patti died peacefully, aged 76yrs on 27th September 1919.
Patti's embalmed body, of which is believed was performed in what is now the cellar of the castle, was placed in her coffin and taken to her private chapel until 24th October, where she was then taken to London for the world to pay homage to her.
As were her instructions, her body was transported to France and was buried in the Paris cemetery Pere le Chaise, in order to be close to her father and also her favourite composer, and very close friend, Gioachino Rossini, of which was in accordance with her wishes of her will.
Gioachino Rossini, an Italian composer who wrote 39 operas as well as sacred music, chamber music, songs, and some instrumental and piano pieces, died at the age of 76 from pneumonia at his country house at Passy on Friday, 13 November 1868. He was buried in Père Lachaise Cemetery in Paris, France. In 1887, his remains were moved to the Basilica di Santa Croce di Firenze, in Florence, at the request of the Italian government.
After Patti's death the castle and estates were inherited by her husband, Baron Rolf Cederstrom. In 1921 Baron Cederstrom sold the castle to the King Edward VII Welsh National Memorial Association, for conversion into a Tuberculosis Hospital, on the condition it would be named after his late wife.
On 14th November 1921 the Baron married Hermione Francis Caroline Fellowes, where they had one daughter, Brita Cederstrom, born in 1924. The Baron died on 24th February 1947 which resulted in his only daughter becoming sole heir to Adelina Patti's fortune.
Stillwater was even the host of one of the most well-known international singers of the mid to late 1800s – Adelina Patti.Patti, born in Spain to Italian parents, a contemporary to English singer Jenny Lind. Patti's parents were both singers and at an early age, she came to.
In 1856, Adelina Patti and Ole Bull appeared together in Fletcher's Hall for a concert. Patti was just 13 years old at the time, but would become the world's most acclaimed soprano of her time. The Minneapolis Journal described the visit: The company came by stage from St. Paul on a hot July day. Adelina Patti: Queen of Hearts (Opera Biography) Cone, John Frederick on Amazon.com.FREE. shipping on qualifying offers. Adelina Patti: Queen of Hearts (Opera Biography). Jul 27, 2018 - Explore Arteria Janea's board 'Adelina Patti' on Pinterest. See more ideas about opera singers, patti, sopranos.
Artist Biography by
Richard LeSueur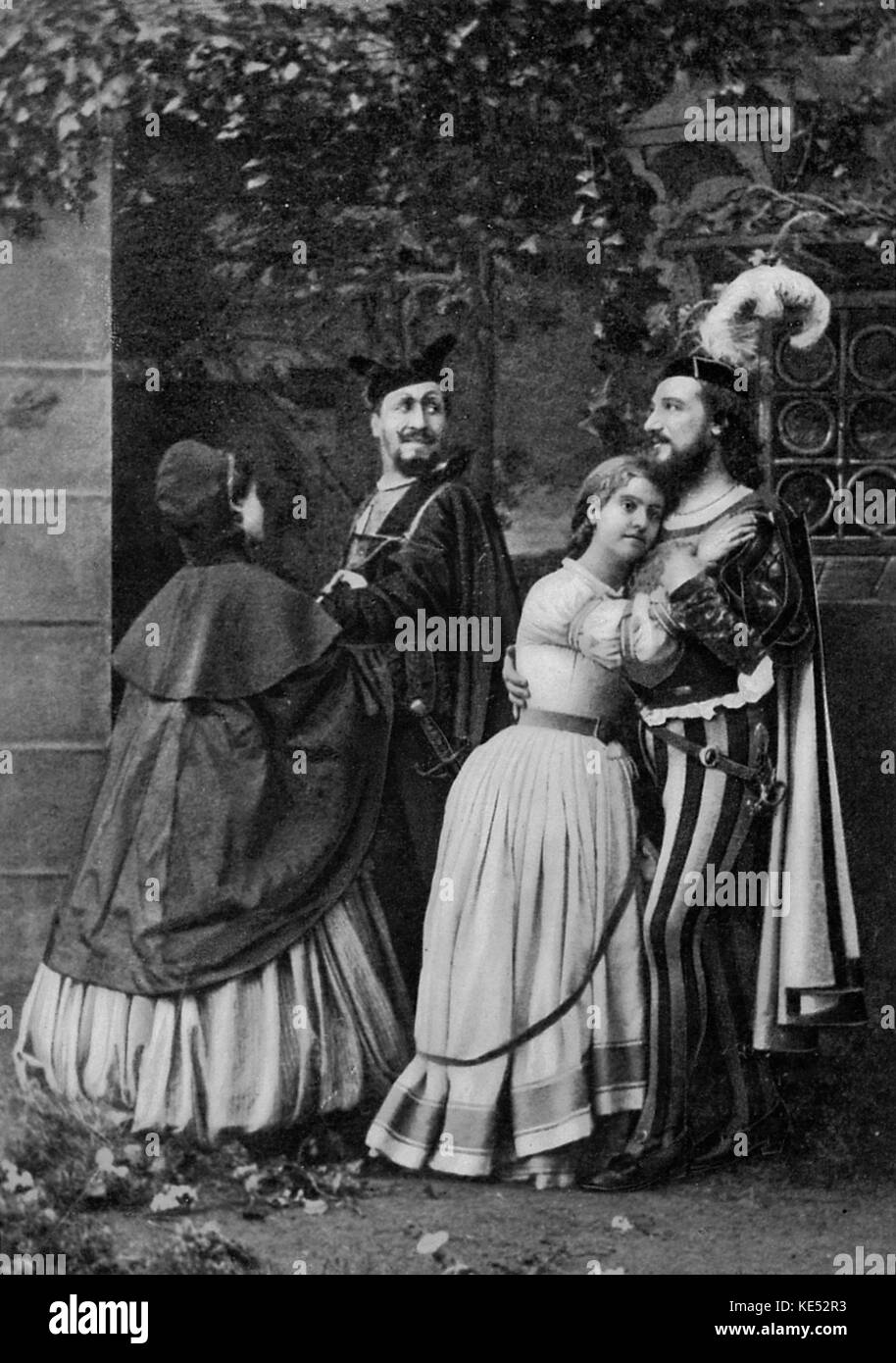 Adelina Patti was the reigning diva of the latter half of the nineteenth century. A guaranteed audience draw from the very start, she burst onto the concert scene in her mid-teens and proceeded to dominate the vocal world for the duration of her career.
Adelina Patti Biography
The daughter of two Italian opera singers, Patti was born while they were touring in Madrid on February 19, 1843. She studied voice with her half-brother, and was soon giving concert tours with the violinist Ole Bull, Louis Moreau Gottschalk, and others. At the age of 16 she sang the title role in Donizetti's Lucia di Lammermoor in New York City, and then toured the United States, capitalizing on her youth as an element of spectacle. In 1961, she made her debut at Covent Garden as Amina in La Sonnambula; London, and that theater specifically, would remain the center of her career.
Her voice was described as being very pure and with great flexibility. Because of this, she was best suited to playing vulnerable and ebullient young girls, and continued to do so even in the later stages of her career. As she matured she phased in a number of heavier roles, but she never stepped outside her natural vocal limits. The operas of Gounod, which she sang under his direction, were particular triumphs for Patti, and in 1876 she was the first to sing the role of Aida in London. An enormously successful 1879 tour of the United States helped cement her already considerable fame.
Patti's only real failure was an 1885 attempt at Bizet's Carmen -- a role that has stumped many a famous singer. But the setback was inconsequential; she continued to appear with great success in Paris, Milan, Brussels, Monte Carlo, St. Petersburg, Moscow, Berlin, Vienna, Madrid, and Lisbon. In 1888, Patti sang for the first time in South America, receiving predictably warm receptions in Buenos Aires and Montevideo. In 1895, she gave a series of six 'farewell' performances at Covent Garden; this was quite a misnomer, because while they did mark her last operatic performances in London, she continued to appear in numerous other cities, and gave a number of subsequent 'farewell' tours. Her actual final public performance was not until 1914.
Patti made two series of recordings, first in 1905 and then again the following year. Although she was over 60 years old at the time, her voice still had a lovely purity and superb flexibility. They certainly do not represent her at the height of her abilities, but they give a clear sense of her extraordinary vocal gifts, and the care with which she nurtured them over the course of a long career.
Adelina Patti Wikipedia
Patti was married three times: first to the Marquis de Caux, then to the Italian tenor Nicolini, with whom she sang on many occasions, and finally (in 1899) to the Baron Cederstrom, with whom she finally settled down at her castle at Craig-y-Nos, Wales.